Stephen Ministry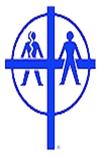 Stephen Ministry is . . .
♦ a ministry of our congregation that equips lay persons to provide Christian one-to-one care for those who are going through difficult times.
♦ designed to provide care for those who are experiencing all kinds of life needs and circumstances, both in our congregation and community.
♦ Stephen Ministers working together with our pastors to reach more people with Christian care than pastors can reach by themselves.
Trained lay members of the congregation offer Christian love and support on a one-on-one basis to those who are experiencing a loss, grief, or crisis in their lives. Stephen Ministers initially undertake 50 hours of training and continue to learn and grow through continuing education and supervision. Those who may benefit from a caring relationship with a Stephen Minister include those who are ill, facing surgery, unemployed, having marital difficulties, experiencing loneliness or depression, adjusting to the loss of loved one, job or location change, and many other situations where individual support is needed.
Stephen Ministers are the Christian caregivers who are there for you when life-changing situations occur. We are ready to come alongside you, your friends, neighbors, coworkers, or relatives and provide comfort and support for as long as we are needed. When you need care, please contact one of our pastors at 374 7585 and they will return your call as soon as they are able.